For Owners of Small Businesses in Panama City, FL and surrounding:
Looking for an alternative to QuickBooks?
Find out about Xero
Would you like for your bookkeeping to be easier? Do you tolerate QuickBooks, wishing there was a better alternative?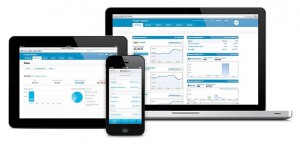 If you said yes to either question, then there's good news! There is an alternative to QuickBooks, and it's a beautiful accounting system called Xero.
Xero is next-generation accounting and has cut as much as 40% of accounting time for some small businesses. It's easy to use and even pretty to look at. You can enter transactions and view your balances from you mobile phone or tablet, making it ultra-convenient. And so much more....
Want to know more? Attend "Introduction to Xero - A Better Way to Work Together," a 1-hour class demonstrating the key features and benefits of this new affordable software for small businesses.
Get a sneak peek into the future of accounting and lower overhead for your small business.
"Friendly, Knowledgeable, Professional, Very Informative."---B.J. Pitts, 814 Sands, Inc.
"Laura was a very understandable teacher. Took her time and patience to teach the class, to get the point across."---Class Participant
"Laura is a wonderful addition to our team of professional business consultants. She brings an expert hands on knowledge of how businesses can benefit and thrive from proper Quick Books utilization. She understands business people's financial record keeping problems and knows how they can be solved quickly during her on-site consultations. We highly recommend Laura's accounting services and are extremely pleased to offer her expertise in an affordable package on our website." ---Johnny Branch, CPA, MBA, Certified Economic Dev Finance Professional, FSBDC at Gulf Coast State College, Center for Economic Development
About your trainer: Laura Nelson is founder and owner of A-List Accounting which serves the accounting needs of small businesses located in and around Panama City Beach, FL. She is an expert at accounting systems, is certified in Xero, QuickBooks Online, and QuickBooks desktop. She is also a Xero Partner. She loves knowing that her clients have a choice in accounting systems.
Xero Training
For more information on Xero training, contact: Laura Nelson | (850) 807-0355.