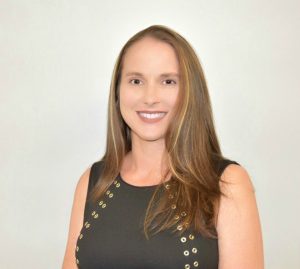 Laura Nelson is founder and owner of A-List Accounting which serves the accounting needs of small businesses located in and around Panama City Beach, FL and the surrounding Panhandle cities in Florida. She takes pride in creating a customized accounting solution for each client, based on their individual needs. Laura offers bookkeeping, payroll, tax return preparation services, QuickBooks consulting and training, and Xero consulting and training.
Some of the recent projects Laura has completed with clients include streamlining a pool service company's invoicing process which boosted cash flow, saved one client $3,000 per month in telephone charges, transitioned a company from older accounting technologies to modern accounting systems where they saved thousands of dollars on paper costs alone, discovered $800,000 being embezzled by a manufacturing employee, worked with a construction company to capture job costs to help them better analyze their profitability, and re-structured QuickBooks and a rental company reservation system for better organization and pricing information.
Laura spends time keeping up to date with the new accounting technology which is rapidly evolving. This helps her deliver the most cost-effective solution to her clients. Her certifications include:
Certified QuickBooks ProAdvisor
Certified QuickBooks Online ProAdvisor
Certified QuickBooks Point of Sale
Certified QuickBooks Enterprise Solutions
Florida Community Association Manager
Laura also teaches QuickBooks, Xero, and accounting classes for the local Small Business Development Center. She is a member of the Florida Institute of CPAs and the American Institute of CPAs (although not a CPA, she is qualified to sit the exam), the American Institute of Professional Bookkeepers, the National Association of Tax Professionals, and the Sleeter Consultants Network.
Prior to starting her own firm five years ago, Laura worked as a controller in the manufacturing industry and in government with the Florida Department of Environmental Protection. She is currently active in the Panama City Beach Chamber and the Walton City Chamber.
Laura earned her BA in Accounting from Florida State University and her MBA in Finance and Accounting from the Florida Institute of Technology. When she is not working, she enjoys walking and going to the beach with her family.